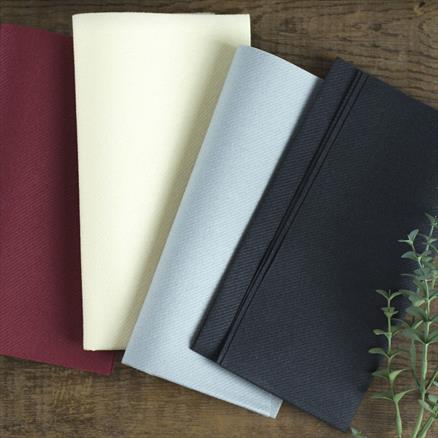 Tablin Napkins
Pack Size (sold as): Multiple
Description
Looking for a superior look and feel when it comes to napkins? Poppies Tablin napkins is a luxurious, linen-like material, somewhere between a fabric and tissue paper. This low lint and highly absorbent material can hold several times its weight in water/
This range is a perfect for use as a high-end disposable table napkin or alternatively a luxury disposable hand towel which is also biodegradable.
Sizes: Tablin Dinner (40cm)
Colours: White, Buttermilk, Yellow, Forest Green, Navy Blue, Red, Bordeaux, Grey, Black (subject to availability).
Contact us today and we can discuss your tabletop requirements.